Here is a step-by-step guide on how to verify your identity on Emirex. It is needed to get a Starter Verification Level.
Last updated July 1, 2020
Once you have confirmed your phone number, you will be moved to the next and last step to get the Starter Verification Level - verification of identity. It consists of two steps: verification of your ID document and facial verification.
The identity verification process is simple and straightforward. It takes only a couple of minutes to complete it.
Note: During verification, your document will be checked for authenticity by a special program. Currently, the program can recognize documents from this list. When verifying, we ask you to use the documents indicated in the list.
For example, you have chosen a passport (ID or driving license) for verification. Follow the instructions in the pictures. It will save you time and make it easier for our team to verify your identity.
Caution: Make sure that the room you are in is well lit. Otherwise, the photo of the document may be blurry, which will entail an unsuccessful verification. Also, make sure that the document does not glare.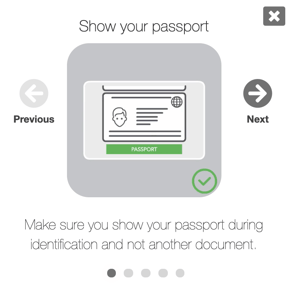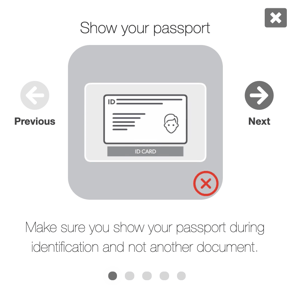 Caution: Be careful when choosing a document for verification. If you have chosen a passport and are trying to verify yourself using a driver's license, the system will reject this operation.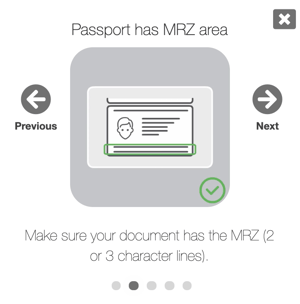 Note: The system does not recognise passports without MRZ (Machine-Readable Zone). If there is no MRZ on your passport, please use another document for verification of your identity.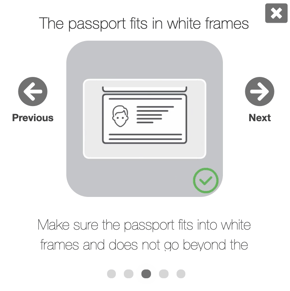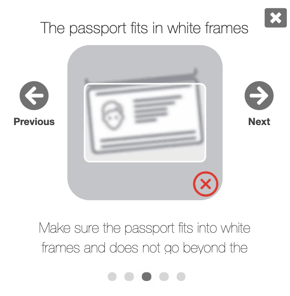 Make sure the passport (ID or driving license) fits into the frame and there is no information that would be unreadable for one reason or another.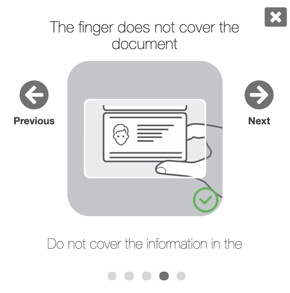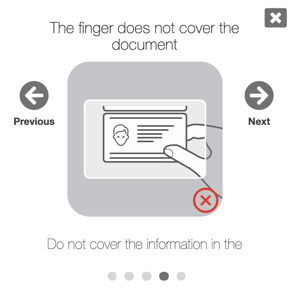 And, as mentioned earlier, make sure that the document does not glare.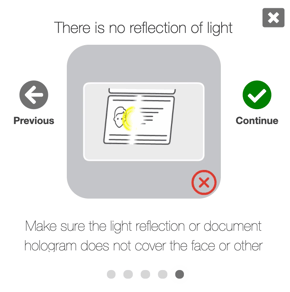 After you take photos of your identity document, the system will prompt you to take a photo of your face. This is the second and final step of verifying your identity.
Follow the instructions in the pictures to make the face verification process go smoothly.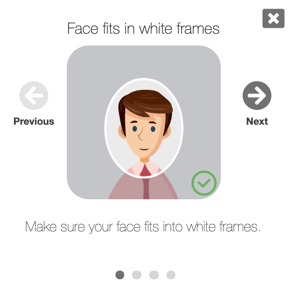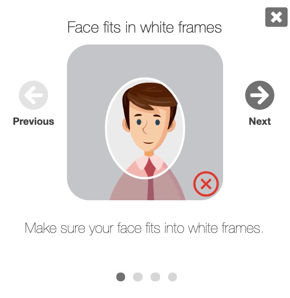 Make sure your face fits into the frame.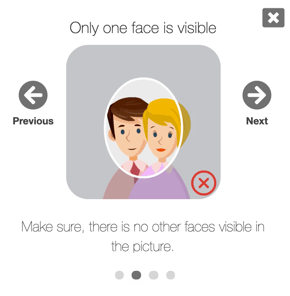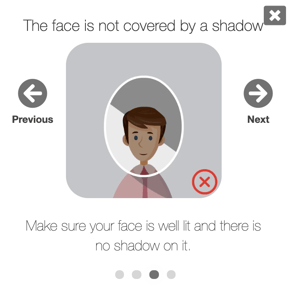 Make sure that there is no one else in the frame except you and that your face is well lit.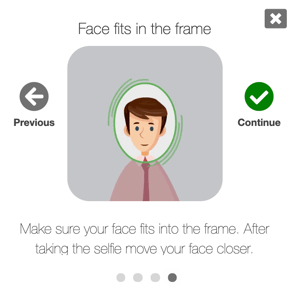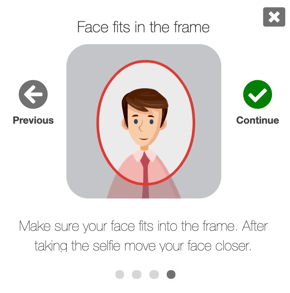 Here you will need to stretch a bit and move. The system will prompt you when you need to move closer to the camera.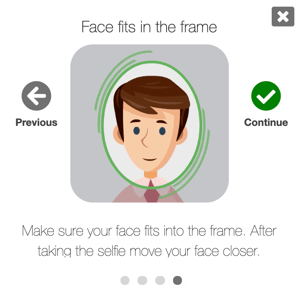 That's it! Now you will see a window informing that your identity will be verified within 15 minutes. If you followed the instructions, then usually the verification process is much faster.
If, nevertheless, for one reason or another, the system has not verified your identity, you will be notified by email. In the letter you will find the reason why the verification was not successful. With this in mind, you can try again.
Should you have any questions, please feel free to contact us on support@emirex.com. We are here to help!