How to enable Google Authenticator on Emirex?
Last updated November 5, 2019
In order to enable Google Authenticator, you should do the following:
Log into your Emirex.com account.
Go to your profile.
Switch the toggle to the right.


4. Warning: Back up your Secret Key (MFA code). You will need it in case you lose or upgrade your phone and have to reinstall Google Authenticator.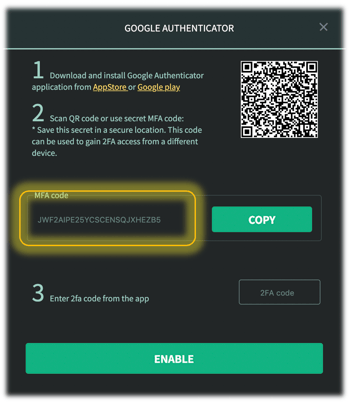 5. Before enabling Google Authenticator, you should first download and install it on your mobile device. Please visit Google Play or App Store in order to do that.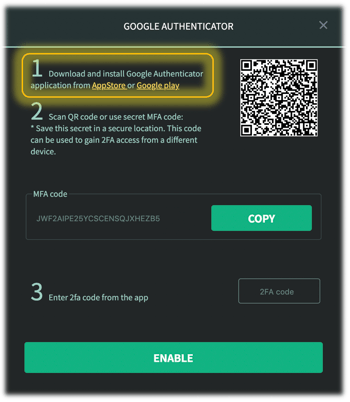 6. Once you install the app on your mobile, scan the QR code.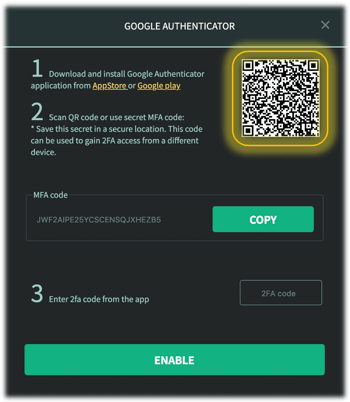 7. Take the code from your Google Authenticator app.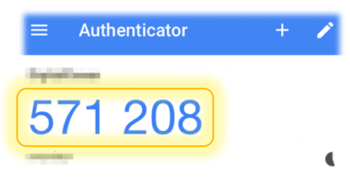 8. Insert the code in the field «2FA code».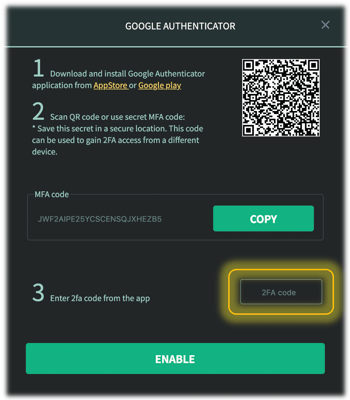 Congratulations!