Here you will find a short instruction on how to make your crypto deposit safe
Last updated June 15, 2021
Caution: Please make sure that you send only one type of coin to the address in your Emirex wallet. It means that you have to use your BTC wallet for BTC transactions only.
Depositing coins into your Emirex account consists of several steps and requires careful handling. Read this manual thorougly to prevent the loss of your funds.


Note: Tokens sent from ICOs to deposit addresses in Emirex cannot be recovered.
1. Log into your Emirex account and click on «Assets» - «Deposit & Withdraw» on the top of the page.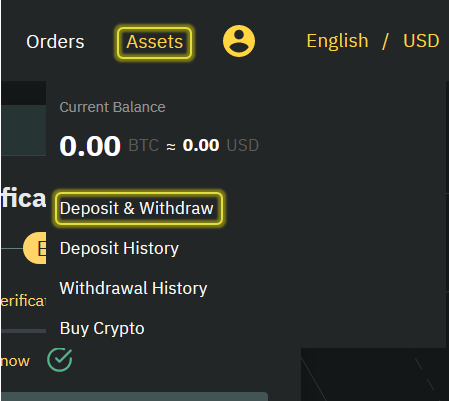 2. Choose the cryptocurrency you would like to deposit. For instance, we will choose BTC for an explanation.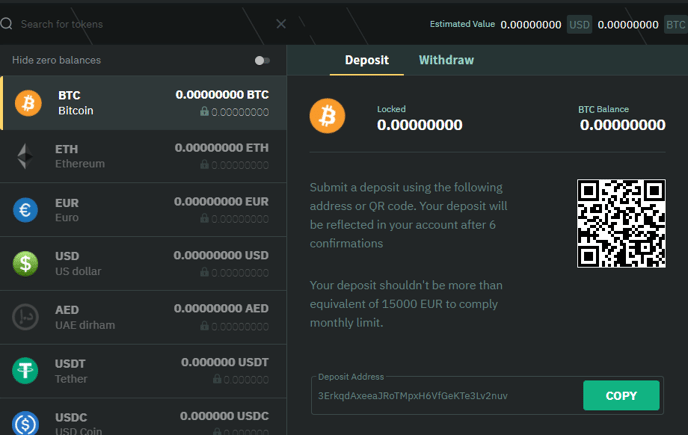 3. Click "Deposit".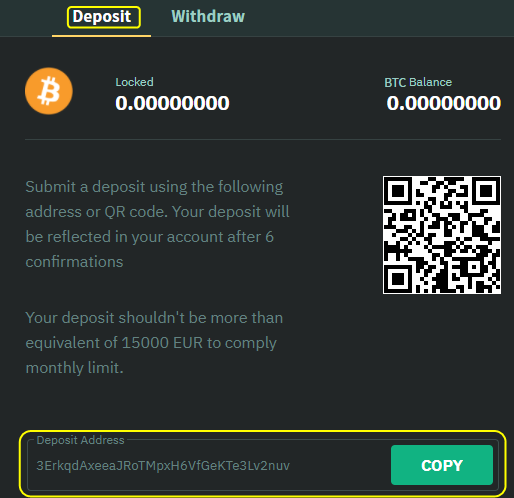 3. Copy, and paste the address into the wallet from which the funds will be sent. Alternatively, you can use the QR code provided.
Caution: Do not type the address by hand. There is an extremely high probability of making a mistake!
As soon as your BTC deposit is processed and your funds are added to the balance of your BTC account, you will also receive an email with a notification of a successful deposit.
We require 6 confirmations for a transaction, and it may take up to 1 hour for the Bitcoin network to confirm the transfer. Sometimes it can take Bitcoin miners more that 30 minutes to mine a single block (1 confirmation).
In this case, we cannot deposit your funds faster, since we do not control blockchain.