Last updated 4 July, 2021
Prior to creating an API Keys you should enable 2FA.
Once you enable 2FA, login to your account and go to your Profile page and choose Settings.
On this page, press Create new in My API Keys section and enter your 2FA code when requested.
Then there will be generated an Access Key and Secret Key for you.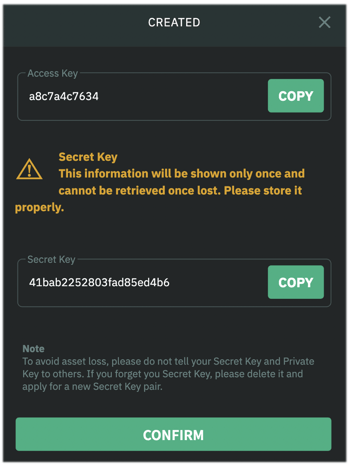 Copy them to a secure place and press Confirm.

Then your API Key will be activated.

Use your API Key for automated trading, parsing information on trading pairs, etc.