How to change my account password?
Last updated June 16, 2021
In order to change your password, you should do the following:
Log into your Emirex.com account
Go to your profile
Click the green button «CHANGE»


4. Set up a new password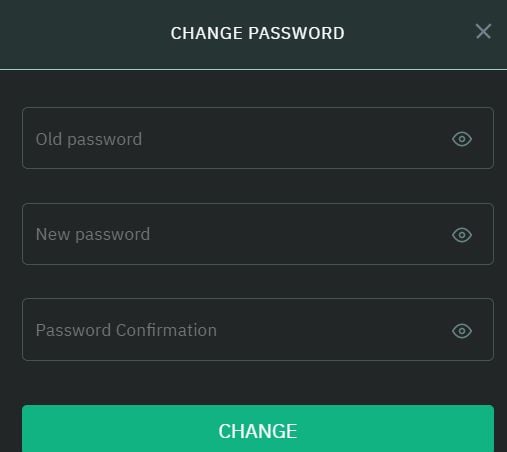 Note: You can find the requirements for your password here.
Congratulations!