Last updated October, 25
When you invite your referrals to participate in Emirex IEO, you get rewarded with referral bonuses.


Find out what is IEO on Emirex and why it is safe to participate in it.

There are three referral levels in the Emirex IEO referral system. Reward amount is based on the referral's level:
1st level - 5% from referral's investment
2nd level - 3% from referral's investment
3rd level - 1% from referral's investment
You can see the all info about IEO referrals in your account's My referrals section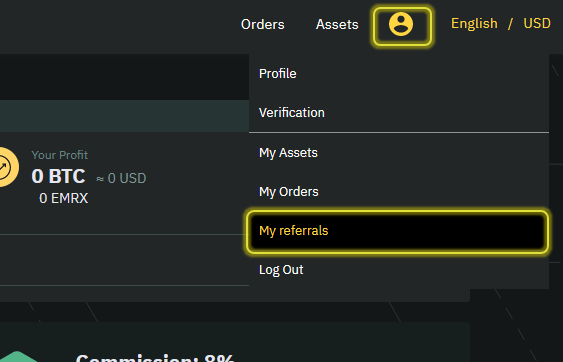 Referral bonuses are calculated in the currency used by referral to make an investment. E.g. if your 1st level referral made an investment of 1000 USDT, your reward will make 50 USDT.
IEO referral bonuses are reflected in your account immediately after your referrals make an investment and are locked on your account until the end of IEO.
You can see the amount of your rewards in the Referral IEO section.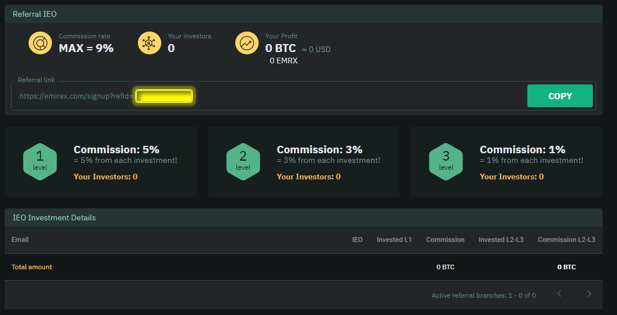 IEO referrals rewards are paid out after the successful end of IEO.