How to activate tickets and participate in the draw?
Last updated December 30, 2019
Remember, it is free to participate in the Giveaway, no purchases are required.
Note: You are not purchasing the tickets, by topping up your balance your tickets are activated. You can withdraw your funds at any time. However, in case you withdraw your funds prior to the draw, your tickets will be deactivated.
You can top up your account balance with any currency in the amount equal to $50, or top up your balance in EMRX tokens in the amount equal to $25 (or participate in EMRX IEO on the Emirex platform for 25 USD). After that, tickets (Direct tickets) will be activated.
The amount must remain in your account until the end of the draw so that your tickets remain active.
Note: Please keep in mind that both active and inactive tickets take up to 24 hours to reflect in the system.
Below you will find a short ticket activation manual with screenshots.
Log into your account using your email and password. In the account menu, go to "Profile" and click "Upgrade your level now".


Fill in all the required data and click "Next".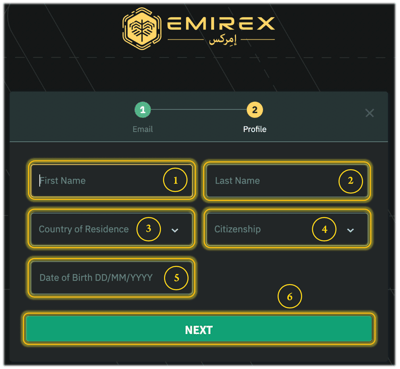 3. Go to the "Wallets" page and select any cryptocurrency in order to copy the wallet address for depositing funds.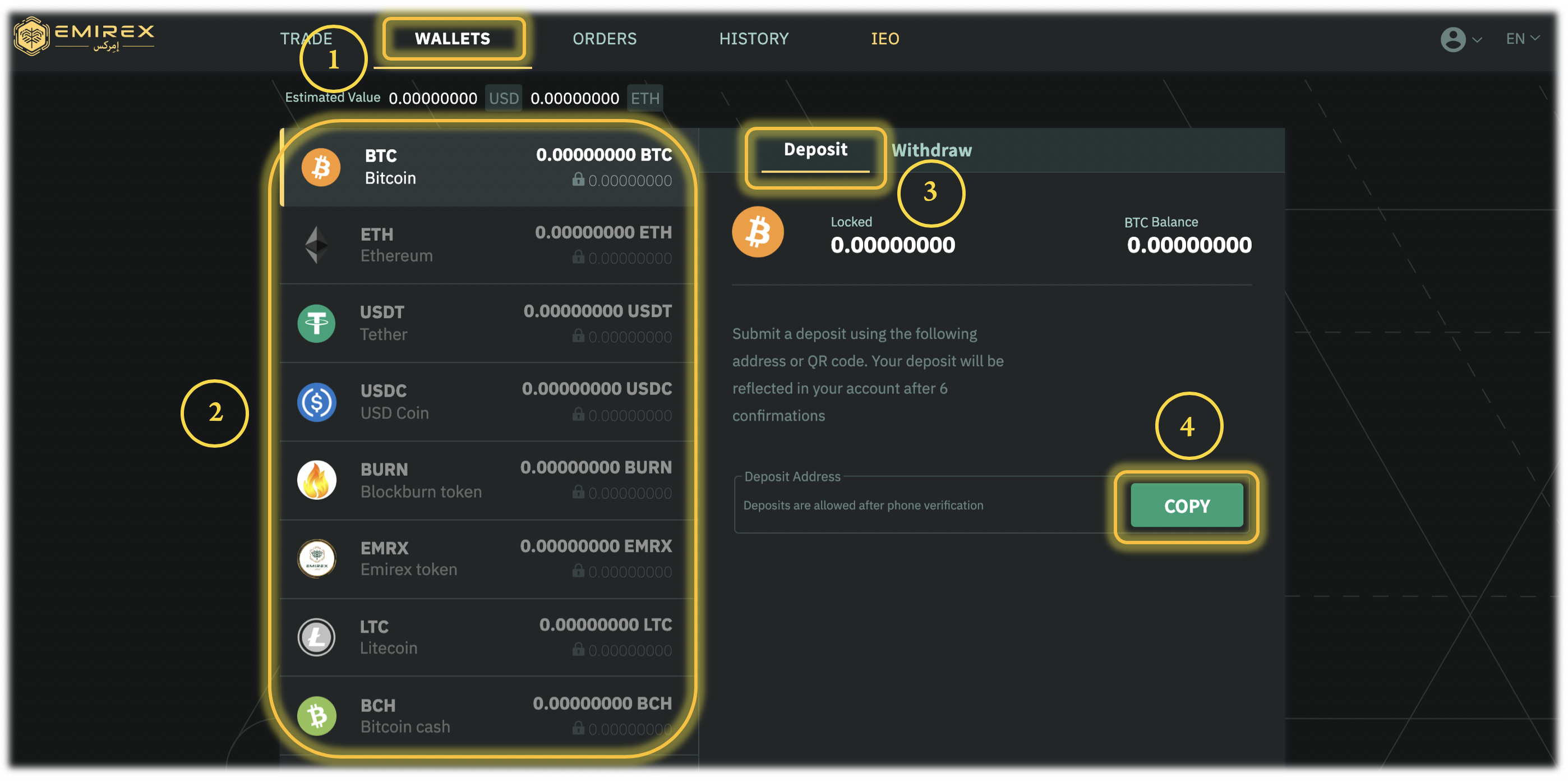 4. Once you have topped up your account with any currency, go to the "Referral tickets" page and you will see how many active direct tickets and referral tickets you have from activated friends. Feel free to remind your friends to activate their tickets as well.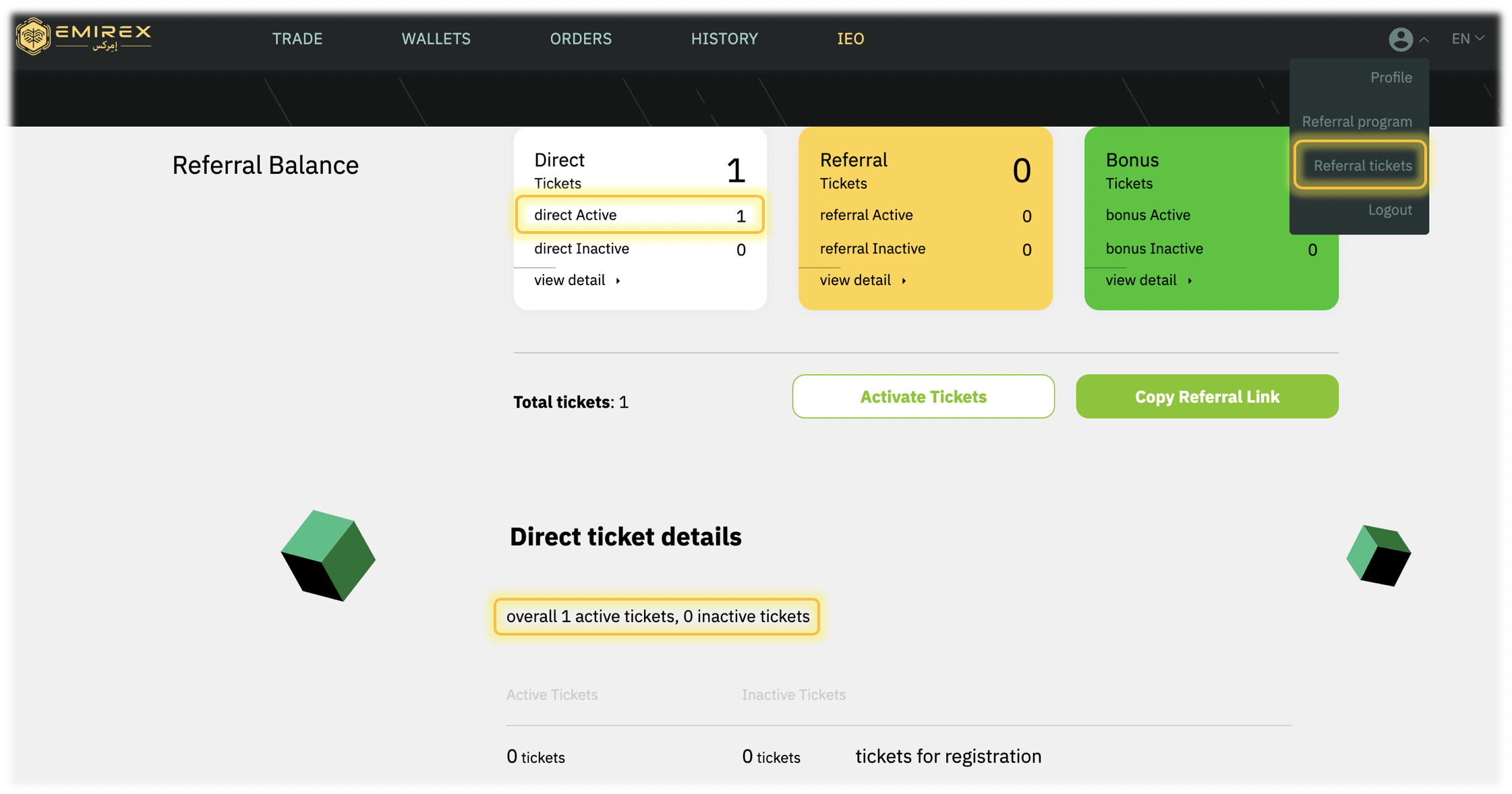 Now you are all set!
Note: The more tickets you have, the more chances you have to win.
There is still time, invite your friends and get 2 tickets for each friend that have registered via your referral link and then activated their tickets.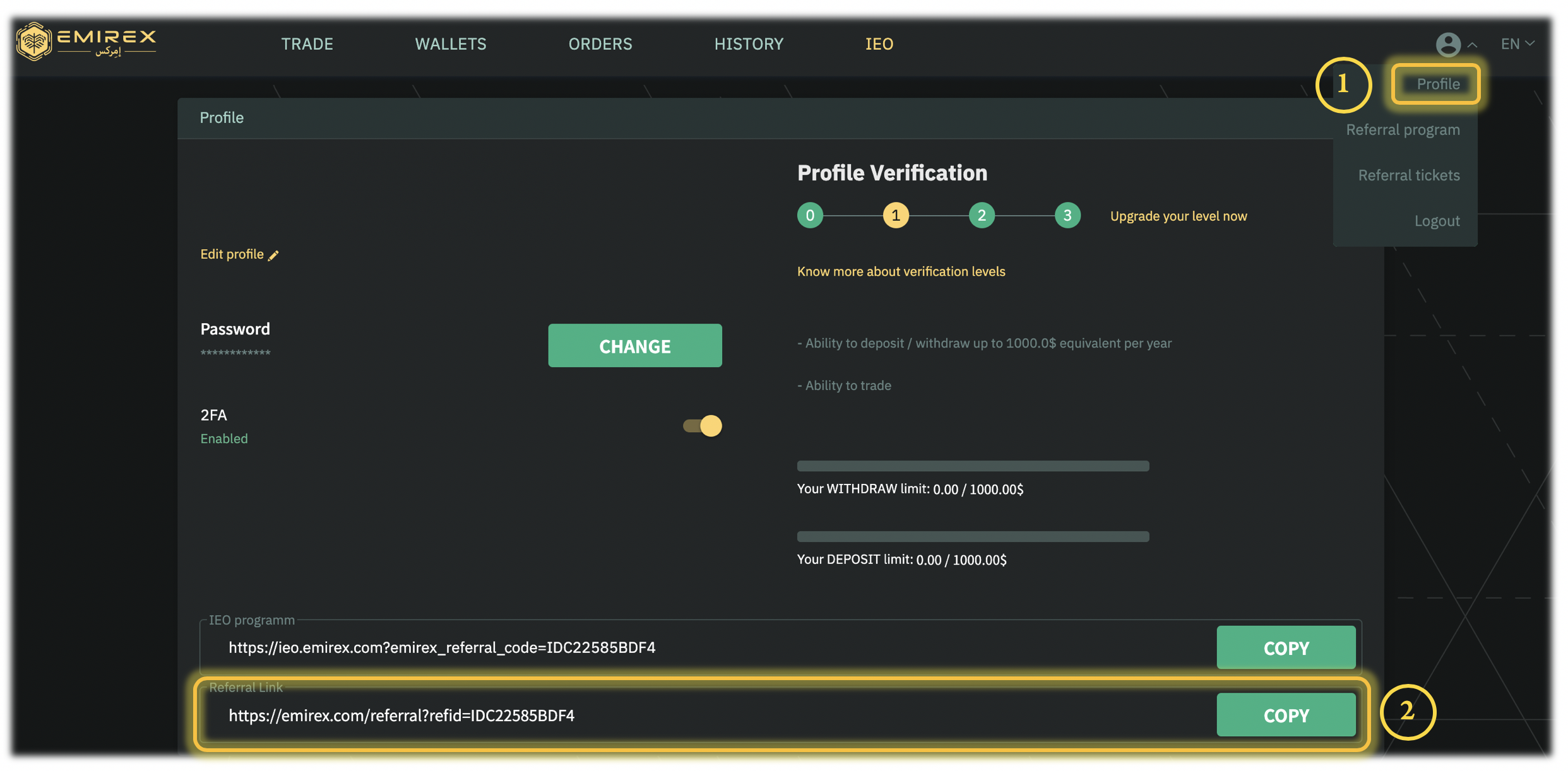 Note: In order to activate the referral tickets that were accrued for the people you invited, these people must activate their tickets by replenishing the balance.
You can remind them of this, and when they replenish the balance, your referral tickets will be activated and will take part in the draw, which will significantly increase your chances of winning!